The New Economics
13
How might new currencies help us not only measure the full spectrum of our impact, but actually transform our financial paradigm?
What follows is a crash introduction to the world of new currency thinking, the first in a ten-post series. It is intended to leave you with more questions than answers, since that is how all of us currency geeks feel. Its a wicked problem through and through, so let's dive right into the mess!
Where are we now?
The Growth Imperative.
"The greatest shortcoming of the human race is our inability to understand the exponential function." – Albert Bartlett, PhD
Growth of the money supply is mathematically required by its design. When a bank issues a loan, it hands out the principal, but not the interest. Since all money is debt-backed, all the other dollars you earn are also only the principal from their originating loan. So where does the extra money come from so that there is enough money in the system for people to pay back their loans with interest? It comes from new loans! So the debt treadmill of loans to pay off loans is essentially hard-coded into money itself.
All the conversations about post-growth economies are great. And there is no way to have a post-growth economy with our existing currency design.
Systemic Risk 
Banks issue loans at their own discretion, and yet we are all affected by their decisions because the concomitant growth in the money supply has implications for the economic system as a whole. When banks issue a bunch of loans all at once, and there is no corresponding rise in real economic activity, this exacerbates the exponential curve, causing the system to hunger for new loans to pay off the old. In this case, you could say the banks have externalized their risk onto the system as a whole.
Money is Designed for Double-Entry Accounting.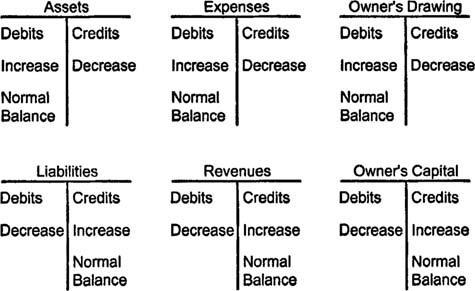 Double-entry accounting was invented during the Renaissance in Venice when it was the trading capital of the world. The double-entry method requires every economic transaction to debit one account and credit the other with an equal and opposite quantity. This dualistic bias means that some transactions might not be possible to measure with a currency that can only track symmetrical, two-directional changes. Money is only one measurement tool in a world that requires us to solve for multiple variables at the same time. If we created a true triple- or quadruple-bottom-line accounting system that integrated social, financial, ecological and spiritual progress, how would we weave each of these aspects together into a single picture of the health of a system, business or person? Would we want to? Is it possible? Who knows, but let's dare to explore.
Financial Monoculture.
It is a bit crazy that we use one master quantitative measure to govern stunningly vast portions of our lives. Just like hundreds of acres of a single crop leads to a poor ecosystem, we live in a world of financial monoculture that leads the business world to make decisions that undermine the healthy of the economy, people and our planet. What would a financial polyculture look like where we might have different currencies for different forms of value? A trust currency might take a long time to grow but then accrue significant benefits once past a certain threshold. A food currency might lose its value in the average time it takes for food to spoil. You might earn health currency by volunteering at a retirement home or giving your friend a massage.
Where might we be going?
Currencies are Inherently Virtual.

Money today has no inherent value; they are symbols of value – representatives, placeholders, derivatives. I'm fine with this- I think its appropriate for money to be pure data in the Information Age. I do think that we could design some better software, though. In fact, one of my favorite ideas is that of an open-source currency system, in which people have full agency and liberty over the design and adoption of the currencies they use. The Metacurrency Project is working on what amounts to a platform upon which people can operate and interoperate currencies that act essentially as apps which people can develop, adopt, use and ditch as needed.
The Network Effect.
So why is money so ubiquitous? It is ubiquitous because it is ubiquitous! "Network effects" are a trait of any social technology such as telephones or networking websites– the more people on the network, the more useful it is, and in turn, the next round of people join the network. So our current form of money is valuable because of its universal acceptance. It is perhaps the most widely accepted myth the world has ever seen. Many attempts at alternative currencies fail simply because they are like a little startup social network with a better design trying to compete with Facebook. My guess is that new currencies will gain traction by identifying the unique way in which they do a better job than money, and then taking advantage of their own network effects.
Values Embedded into the Currency.
Many times I hear people bemoan, "My heart isn't in my job, I just do it to pay the bills." If money makes it difficult to live in integrity with our values, how might we design currencies that actually make it easier to be our highest selves? How might we embed our values into personalized currencies that attract stuff we care about. In a relativistic world, are absolute values a thing of the past? For example, if you value local agriculture, you might choose to impose a personal tax or subsidy on yourself such that a locally-produced kombucha might be cheaper than a can of coke. If you buy the coke, at the end of the month your accrued tax might be automatically donated to a local farm.
Evolving Currencies.
The source code of biology – DNA – evolves to create the beautiful and miraculous diversity we call life. If we were to take a biomimetic approach to currency design, we might create an adaptable system  in which currencies have the ability to change on the fly to reflect our changing priorities, knowledge and mental models. In many ways, this is the key specification for an improved currency system.
Particle and Wave.
In addition to its dualistic nature, today's money is also based on Newtonian physics in the sense that it is modeled after a physical particle. However, the most important thing about money is how it moves and changes- essentially its more wave-like dynamics. How might we create currency systems that look at value and transaction as a series of fluid relationships that don't always have discreet, linear transfers?
Social Media and The Internet of Things.
The currency paradigm I'm hinting at was not possible even 10 years ago. The medium of exchange of new currencies is, and will be social media. Facebook is already releasing their own credits. The beautiful thing about the internet is that activity is automatically tracked and recorded- the map is updated in real time as the territory is traversed.
The Internet of Things is the vision of everyday physical objects that have constant data streams onto the internet so that very granular movements can effortlessly be tracked, measured and paid for via the internet. This technology has very interesting implications for a currency system in which value can be measured in a form most closely resembling its native form rather than some abstract universal reference point like money. Although this brings us important ethical concerns, new currencies might be the very tools we need to scale democracy to meet our technology.
Impending Wisdom.
In Buddhism, Samadhi means "insight," an intellectual understanding. In our Information Age, we consume novel information and convert it into knowledge and new insight and thereby strengthen in Samadhi. However, we can only go so far with this, and must go a layer deeper into embodied, experiential wisdom. This deep embodied wisdom is called prajñā, and is the real deal Holyfield. As we move beyond the Information Age into what some call the Consciousness Age, the importance of understanding and shifting our own mental models becomes increasingly important. We need currencies that allow us to see things as they are, not how we would like them to be.
New Currencies Enable New Business Models.
Beyond gaining a more accurate picture of the world around and within us, new currencies unlock new ways of being, doing and relating. Projects that sound like great ideas but don't pencil out financially in the current system may just be possible on a more nuanced currency platform. In fact, the early adopters of new currency systems are likely to be people with new business models that require ways of relating that transcend the limitations of quid-pro-quo transactions. Open source software has managed to flourish despite the fact that its business model does not fit well with the current financial template. This is in part due to the fact that open source developers have created robust governance and accountability systems that provide some of the functionality of new currencies; they support trust-building and facilitate collaboration. Money was good at managing scarcity, but today, abundance is the new scarcity. In modern societies there are so many options, opportunities, career tracks, entertainment options and lifestyles that we all have information overload and are overwhelmed by the abundance of paths in front of us. My guess is that new currencies could be a valuable tool to help us navigate this vast abundance to live a more meaningful life.
How might new currencies help us not only measure the full spectrum of our impact, but actually transform our financial paradigm? What follows is a crash introduction to the world...